Title:
For the Cost of a Nightmare
Fandom:
Doctor Who (the Rose years)
Characters:
Ten/Rose, mention of Captain Jack
Rating:
PG-13
Word Count:
6208
Author's Note:
In rewatching the shows with Rose and Ten, I came across the mention of Rose's promise to always stay with the Doctor. She said it with such feeling that I felt there was a story behind when it was made. This starts out AU and goes heads back to normal canon. Rose had a lesson to learn and I think she learned it.
I would like to thank SaraJo for helping me find snippets of conversation that drove me forward and

hufflepuffsneak
for looking this over and giving me a shake at the very point when I needed it the most.
This is my first entry for

longfic_bingo
challenge, using prompts
accidental marriage
and
tentacles
(parallel lines).
Art by the ever incredible

pentapus
. This was done as part of her first Treehouse Reverse Bang.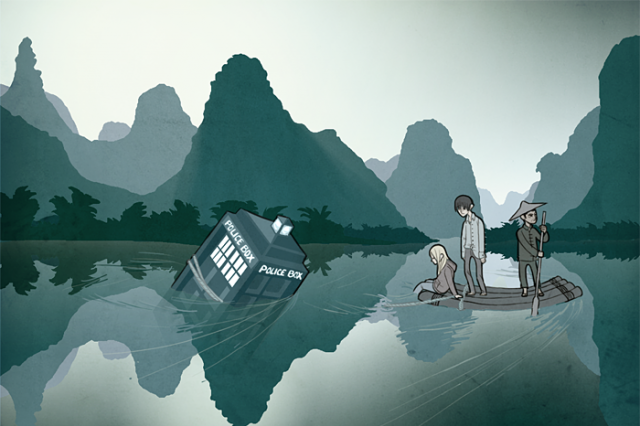 At AO3